Lambrusco
Emilia
Indicazione Geografica Tipica
Vino Frizzante
Metodo Ancestrale
Origin
Selected vineyards in the Province of Reggio Emilia.
Grape Variety
Lambrusco Salamino
Production Method
In bottles, stored at between 15 – 17 ° C, the yeast starts to multiply as it consumes the sugar in the wine. This increases the pressure in the bottle to around 2.5 atmospheres. This process creates an environment that preserves the youthfulness of the wine and develops a pressure that makes it semi-sparkling. The yeasts, deposited at the bottom of the bottle, enrich the product by producing the typical smell of bread crust.
Product Features
It has a finely textured foam. On the nose it is characterized by complex aromas that are derived from the yeast. These are quickly followed by a flavorful cherry and blueberry fruitiness, and then floral notes. The presence of the deposits at the bottom of the glass can affect the flavor and fragrance sensations, which become more complex as the bottle is finished.
Alcohol
11%vol
Serving Tips
To serve the wine at its best it is advisable to invert the bottle before uncorking.
This allows the yeasts that have collected in the bottom of the bottle to mix with the wine, thus making it smoother, fruitier and more well-balanced.
Serve at 10-12°C.
Food pairing
Excellent with traditional Emilian dishes, such as cappelletti in broth, Parmesan cheese and stuffed pasta.
Download Scheda PDF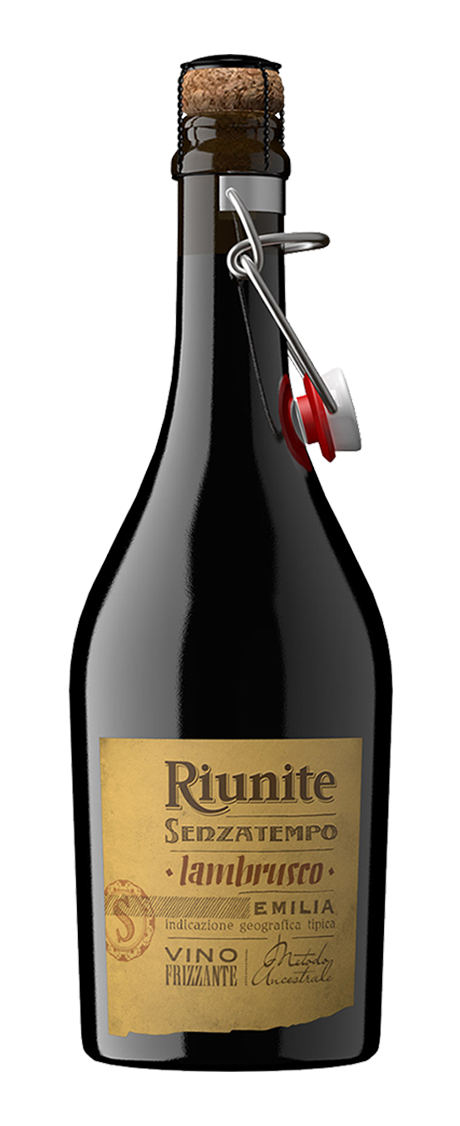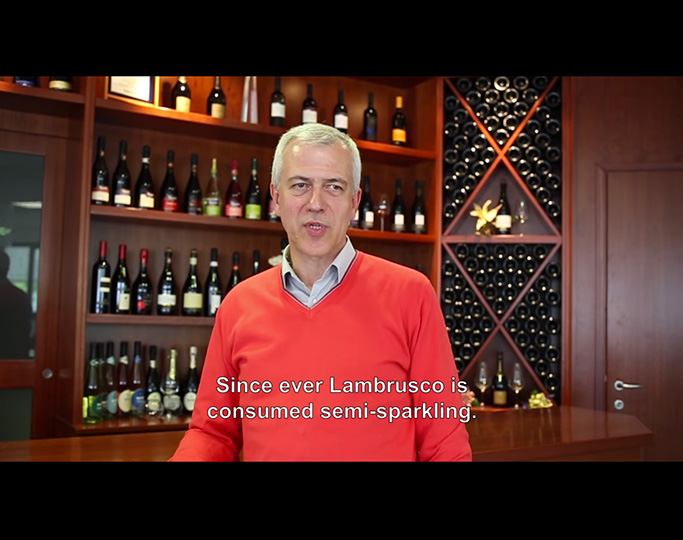 .

Our Winemaker
Lambrusco has always been drunk as a semi-sparkling wine; this is because its grapes ripened late and, consequently, with the first cold weather in the autumn and winter, the fermentation of the must came to a halt, leaving a wine that was slightly sweet and mellow.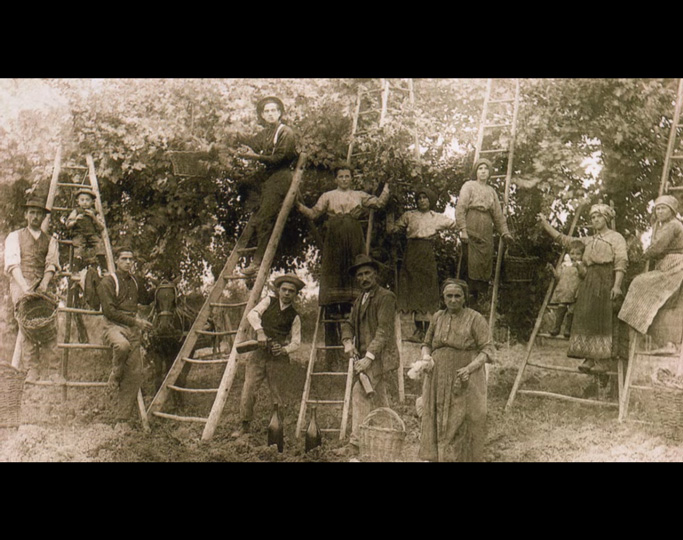 .

Senzatempo
These contemporary-style wines are made using the very best of traditional Italian winemaking practices, to offer you semi-sparkling wines whose effervescence is produced in the bottle itself. Enjoy these exciting full-bodied, fragrant wines for a SENZATEMPO experience.