Around

the world
The first and most important bond Riunite has always had with the international makets is with no doubt the one with the American market, in particular the USA.
In 1969 the USA discovered Riunite Lambrusco and marked the beginning of a new era of growth and development for the company.
In the following years, Riunite was able to extend its geographic coverage of the world market, bringing Lambrusco on the tables of millions of consumers. All over the world, you cannot give up Riunite Lambrusco.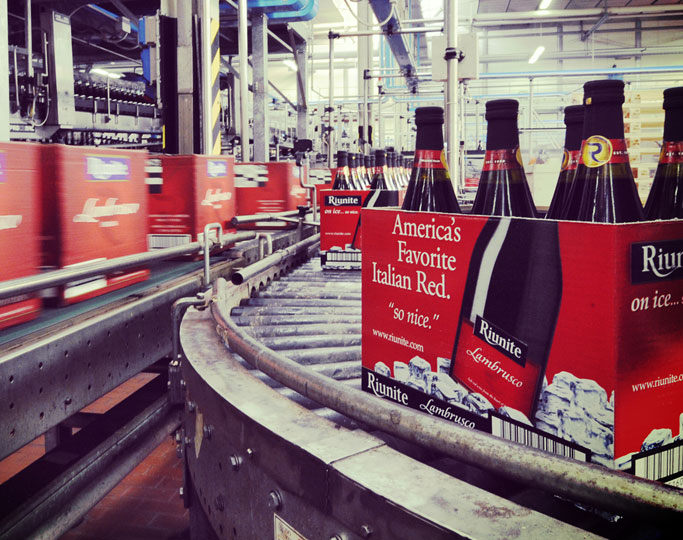 International success
Riunite took its first steps outside Italy in the late 1960s, with the participation at important trade fairs in Germany, such as Frankfurt, and the execution of a few sales contracts for around 1 million hectoliter of Lambrusco overall.
Discover more
Number one

in the world

Cantine Riunite has never stopped growing: it has become world leader in the production of Lambrusco and Emilian sparkling wines as well as the main Italian wine exporter in the world.

Discover more