Around

the world
The most important historic relationship of "Riunite around the world" is undoubtedly the one with the American market, and in particular with the United States, which in 1969 discovered Lambrusco, marking the beginning of a new era of growth and development for our company and its wine markets.
In subsequent years, Riunite succeeded in expanding its global coverage, bringing its Lambrusco to the tables of millions and millions of consumers.
Increasingly, Riunite Lambrusco is becoming a "must" all over the world.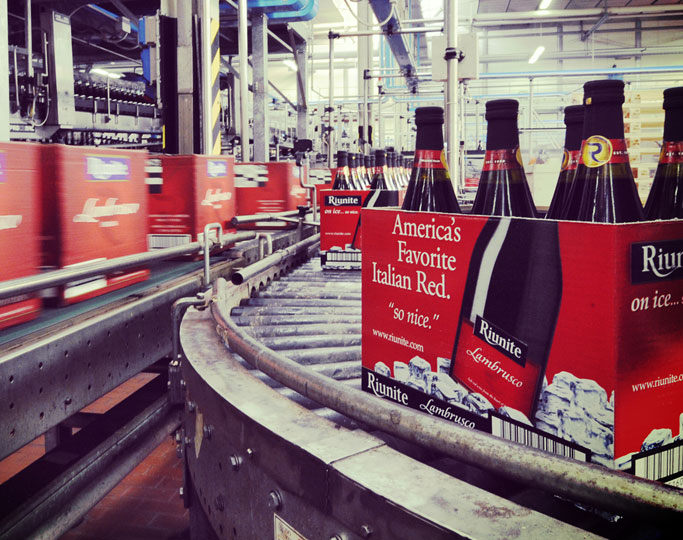 Success in America
The first steps taken by Riunite Lambrusco to conquer the international market were made in Germany in the late 1960s, with our participation at some important fairs, such as that in Frankfurt, and the drawing up of some export contracts for about a thousand hectoliters of wine from Reggio Emilia.
Discover more
Number one in the world
Cantine Riunite has never stopped growing: it has become the world leader in the production of Lambrusco and semi-sparkling Emilian wines, as well as the largest exporter of Italian wine around the world.
Discover more